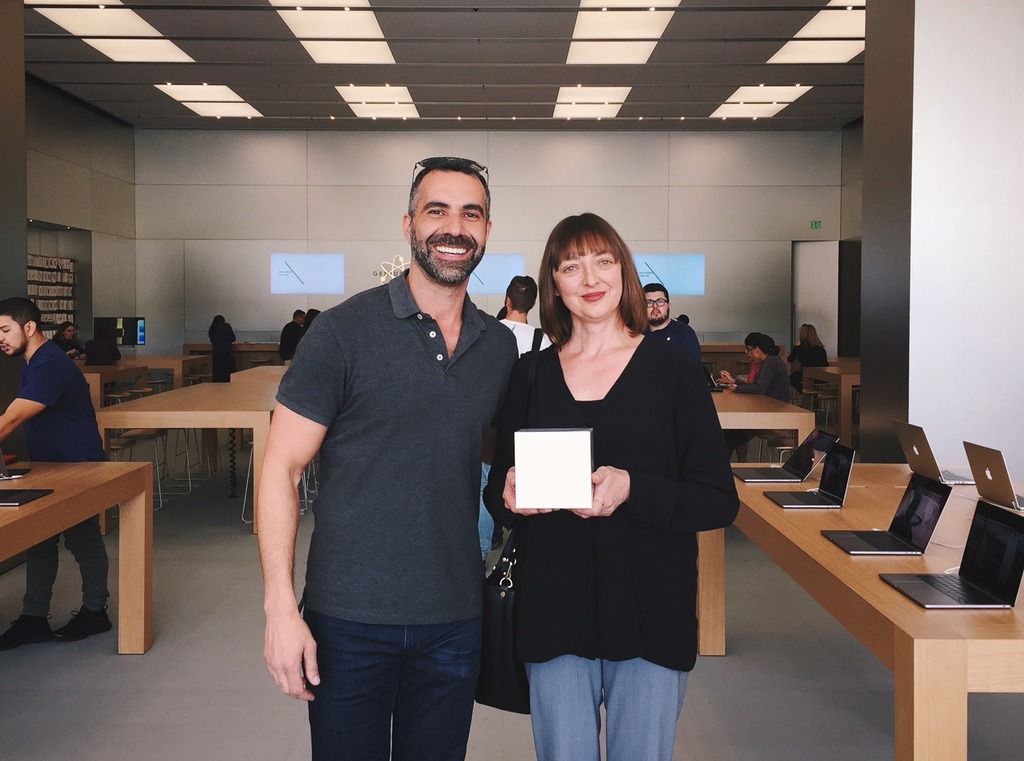 2017 RAF Apple Watch Winner
Congratulations to Anna Alagyozyan of Keller Willams Glendale. At the time Anna paid her annual board dues she chose to support the REALTOR Action Fund which funds political action initiatives locally and on the state and national fronts. The main strength of our state and national association (among the largest in the country) is our very big voice and it takes a little extra monetary support every year to make sure we're getting the word out.
CAR has set a goal of 19% participation for each local association. At the moment, we have 168 contributors. We need 139 additional members to contribute this year. You can do so by downloading the attached form, filling it out and sending it (fax or email) back to This email address is being protected from spambots. You need JavaScript enabled to view it. or This email address is being protected from spambots. You need JavaScript enabled to view it. at the GAOR office.
Please take a moment to help ensure your voice is heard and that the interests of our industry are represented as well as those of our private property owner clients.
Anna is pictured with Chris Cragnotti who consistently contributes as a major donor to RAF at the Sterling R level.
Click here for the form R.A.F. Contibution Form
Consumer & REALTOR Safety Issues
A video you should watch if you are buying or selling your home.
Protect yourself and your valuables.
Click here for tips to keep you and your REALTOR safe.
After candidate interviews with the Local Government Relations Committee, the Board of Directors and participation in a forum at the weekly Caravans, the Glendale Association of REALTORS® (GAOR) is pleased to announce the following endorsements for Glendale City Council and Glendale Unified School District Board of Trustees.
City Council. There are three Councilmember seats up for election on April 4th. Two incumbents are among the field of ten candidates. GAOR believes four of these candidates are excellent and any of the four would make fine Councilmembers and work to protect our industry and the rights of property owners. Please choose three of the following for your votes: Ara Najarian, Zareh Sinanyan, Rick Dinger and Mark MacCarley.
School Board. For the first time, school board candidates are to be elected by district. Three district seats are up. Armina Gharpetian is running unopposed in Area C. If you reside in Area B, GAOR recommends returning incumbent Greg Krikorian. If you reside in Area D, GAOR endorses Shant Sahakian.
Remember to cast your ballot, either by mail or in person on April 4.